biography
Waqar Younis Maitla (born November 16, 1971) is a famous Pakistani cricketer from Burewala, Punjab, and one of the greatest bowlers the game has known. He attended Pakistani College, Sharjah and Government College, Vehari. Playing as a fast bowler, he took 373 Test wickets and 416 wickets in One-day Internationals. He debuted for Pakistan against India on November 15, 1989. It is noteworthy that Sachin Tendulkar debuted in the same match. His most lethal weapon was the in-swinging yorker, which he managed to produce at will and with a high degree of accuracy, as experienced first-hand by plenty of county batsmen who were unfortunate enough to face him at his peak.
Known as the "Burewala Bombshell", Waqar formed one half of the legendary fast bowling partnership with Wasim Akram. At his peak, most were of the view that there was no better bowler, especially with regards to wicket-taking ability and being penetrative. His tendency to aim for the stumps earned him the highest strike rate of all time, among the bowlers with 200 or more wickets. His blistering pace and toe-crushing yorkers put tremendous fear in the batsmen. Much was expected of him but he stayed out of the team for quite a long time to do his talents and fans justice because of his controversial conflicts with once bowling partner and captain Wasim Akram. His comeback, however, came with him being appointed the Captain of the national side - which he remained so till his side failed to make an impact in the 2003 World Cup. He was forced to retire as the Pakistan Cricket Board persistently ignored him for national selection.
Waqar was one of a long line of Pakistanis (starting with Safraz Nawaz) who mastered the art of reverse swing. It was his partnership with Wasim Akram that took this art to new levels, and their 1992 series versus England will forever be remembered as their signature series. Many sections of the English media could not fathom how an old ball could swing so much and so late, and this led to cries of foul play and the infamous allegations of "ball-tampering" from some quarteres. The passage of time, coupled with the fact that England now have their own reverse swing bowlers, has led to an appreciation of the science and skill behind reverse swing, and most now accept that Waqar was simply ahead of his time.
Waqar Younis is cited alongside Wasim Akram, Allan Donald, Glenn McGrath, Walsh and Ambrose as the best fast bowler of the 90s. While his contemporaries, Donald and McGrath, played most of their cricket on the fast and bouncy tracks of South Africa and Australia, backed up by the spectacular fielding sides, Waqar Younis, on the other hand, had to contend with the slow and docile tracks of the sub-continent, backed by a fielding side that had nothing so distinguished to write about. An astonishing number of Waqar's wickets have been clean bowled or have come from leg-before decisions showing how much he has had to depend on his own efforts to get his batsmen. He will be known for his attacking bowling as against the "line n' length" bowling of the most of his peers. He bowled one of his best balls to Brian Lara, another cricketing legend, which ended with Lara on the ground, his stump flipped 6 feet away. Waqar Younis has some outstanding records. He is the only bowler who has taken 5 wicket haul in 3 consecutive ODIs. He has taken 4+ wickets on 27 occasions in ODIs, which is a record. He has also taken the fastest 50, 300, 350 and 400 wickets in ODI matches and in test matches he has taken the fastest 150, 200, 250, 300, 350 wickets by lesser number of balls bowled.
Although primarily a bowler, Waqar hit 1010 Test runs; he is in fact (as of September 2005) the only man to pass the thousand mark without ever scoring a fifty. He is now married with a son and a daughter. Recently, he has become a television cricket commentator for Australia's Nine Network since a series against Australia and Pakistan.
WAQAR YOUNIS
WAQAR YOUNIS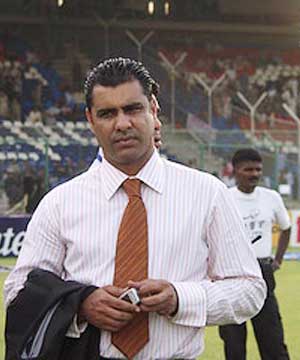 WAQAR YOUNIS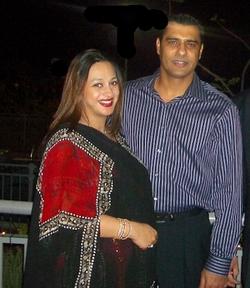 WAQAR YOUNIS
WAQAR YOUNIS
WAQAR YOUNIS
WAQAR YOUNIS
WAQAR YOUNIS
WAQAR YOUNIS
WAQAR YOUNIS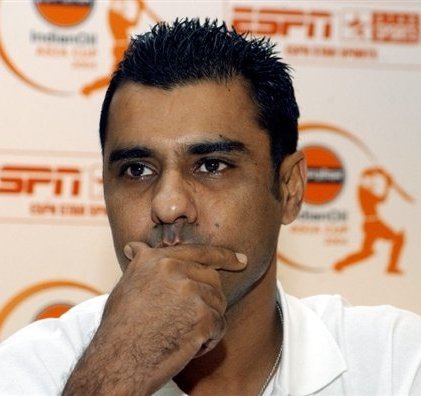 Waqar Younis Stunning Bowling 1996 World Cup
Waqar Younis Classic Yorker Vs Graeme Hick